The company has a variety of machines for use in responding to the needs in packaging work: such as; Stick Pack, Flat Sachet, Pillow Bag, Block Bottom Bag, Sack Bag, Jumbo Bag, etc. The company has the machines available for the customers' choices according to the sizes required by them from small size packaging: such as; Stick Pack with the content ranging from 1 gram to 30 grams, medium size such as Pillow Bag ranging from 100grams up to 10 kilograms, large size such as Sack Bag ranging from 15 kilograms up to 80 kilograms, jumbo size such as Jumbo Bag ranging from 800 kilograms up to 2 tons. Hence, the company has the packing machines available for distributions comprehensively covering from small to large sizes. Moreover, the company can provide consultations, design and take hire of work on turn-key jobs for robot palletizing (lining up goods on pallets by automatic robots), as well. The company has carried out business operations in Thailand for a period of 5 years, having an All-Thai Person Team with expertise and long experience standing readily to provide services around the clock ranging from installation work, maintenance services to troubleshooting services for customers, whether it is a job on changing controls or upgrading various programs etc. Meanwhile, the company has distributed machines to the markets to many leading companies in Thailand. Customers therefore should not have to be worried about the parts or spare parts because the company has maintained a stock readily available to provide services to customers in a timely manner.
"FULFILL YOUR PACKAGING NEEDS"
Creative Packaging Solution Company therefore carries on its business with determined dedication that we shall "Fulfill Your Packaging Needs", recapped Mr. Kumthampinij.​
CREATIVE PACKAGING SOLUTION IS A 100% THAI-OPERATED COMPANY IMPORTING AND DISTRIBUTING PREMIUM MACHINES FOR PACKAGING WORK. WE IMPORT AND DISTRIBUTE PREMIUM MACHINES FOR PACKAGING WORK BECAUSE WE ARE FOCALLY AIMING AND DESIRING TO OFFER HIGHLY EFFICIENT MACHINES FOR PACKING WORK TO THAI INDUSTRIAL FACTORY GROUP IN ORDER TO ENABLE THE CUSTOMERS TO RAISE THE LEVEL OF THEIR PACKAGING FOR BETTER QUALITY, PACKAGING MACHINE,AUTOMATIC PACKING SYSTEM
Sources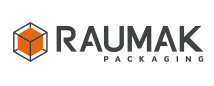 DIFFERENT PACKAGING SOLUTIONS... INCREASING EFFICIENCY AND PROFIT​
Creative Packaging Solution Co., Ltd., is a distributorof machines for packaging and packing work by providing premium quality machines and professional after-sales services to customers in Thailand. The machines currently sold by the company are manufactured in Europe such as ROVEMA from Germany, Imeco from Italy, aranow from Spain and RAUMAK from Brazil. Our customers are mainly in the food, beverage and consumer goods industry: such as; rice, flours, sugars, coffees, snacks, animal feeds, fruit juices, jellies and detergents etc.

Mr. Pongsawad Kumthampinij, Managing Director,
revealed that Creative Packaging Solution is a 100% Thai-operated
Mr. Pongsawad Kumthampinij, Managing Director
Asia-Pacific PLAS&PACK 13

company importing and distributing premium machines for packaging work. We import and distribute premium machines for packaging work because we are focally aiming and desiring to offer highly efficient machines for packing work to Thai industrial factory group in order to enable the customers to raise the level of their packaging for better quality, with a lot more productivities to be acquired while the production costs are reduced. The machines that we have offered are equipped with packing technology with the pattern of fast sealing and precision and yielding high-quality as well as being able to handle packing jobs in many diversified forms.

ROVEMA – Technology from Germany
ROVEMA GmbH is a German-based company having expertise in manufacturing Vertical Form, Fill and Seal Machines for more than 60 years. At present, more than 17,000 ROVEMA machines have been installed worldwide with over 70 of them having already been installed in Thailand. The model that we would like to offer is the BVK 260 model for the reason that it has a remarkably outstanding feature of the packing speed at 120 bags per minute which will be well used for packing merchandizes of the types of rice, flours, sugars, coffee and snacks, etc. (The packing speed will depend on the type of merchandize). In addition, it provides a seal quality that yields the sealing pressure of up to 5,000 Newtons, which will eventually result in the problems on the leaks in the seals to be substantially reduced, thus, enabling users to specify the production capacity somewhat quite certain and, moreover, the machine is highly stable. This model machine can handle a wide variety of the bag styles: such as; Pillow Bag, Pillow Bag with Finger Hole, Chain-bag, Gusseted Bag, Stand up Bag, etc.