We can pack from a range of 1.0 g - 50.0 g of product in stickpack. Many styles of stickpack such as normal stickpack, Stickpack in a string, Shaped stick, Twin stick, Stickpack as pillow bag. Several products can be packed such as Coffee powder, Milk powder, Candies, Yogurt, Ketchup, Cereal, Sugar​
We can pack from a range of 1.0g - 50.0 g product in the flat sachet. Many styles of Flat sachet such as single sachet, twin sachet, with tear notch. Several products can be packed such as Pharmaceutical powder, Ingredients, Sauces, Cosmetics, Shampoo​
We can pack from range of 30 g - 10 kg. ​​We can do various styles of pillow bags such as Center seal, Off-set seal, Eurohole, Round hole, Zipper, Chain bag​
We can pack from range of 100 g - 10 kg. We can do the various style of block bottom bags such as Center seal, Off-set center seal, Carry seal, Stabilo seal, Ropack bag​​
We can pack bale of many bag sizes such as 1 kg bag x 20 bags, 2 kg bag x 10 bags, 5 kg bag x 6 bags, in 1 column, 2 or 3 columns. Both pillow and gusseted bags can be packed in bale.​
We can pack from range of 20 kg – 80 kg. Many styles of bag can be packed such as Pre-made bag, Open-mouth bag, Paper bag, Pillow and Gusseted bag, Laminated PE Bag​
PP Woven Bag - Stitching​
We can pack from a range of 500 kg – 2000 kg. We can measure weight by Net or Gross weight. We can handle many types of jumbo bag styles.​
We can design and handle palletizing bags and boxes from small to large sizes. The palletizing system can be integrated with the bagging and filling system to serve the turn-key solution.​
Come meet us at ProPak Asia 2019
From 12th till 15th of June, Creative Packaging Solution will be present at ProPak Asia 2019, the processing and packaging technology asian event​
Our packaging machines are manufactured in Europe and designed to work with stability, precisely, accuracy and durability over than 20 years lifetime. With the significant strength of materials that are European mode, thus guarantee the customers for a long term cost-saving, high productivity, and reliability comply with their investment. You can be confident in our trustworthy and reliability under the professional services and support provided by Creative Packaging Solution Co., Ltd.​
We listen to all Your expectations find our best solutions and provide superior results so meet your satisfactions. With our proficiency in high speed packaging industry, all customers are warmly welcome to our counseling team who will support and facilitate the customers with excellent information and guidances.
​
With over than 15 years experiences of our management in packaging industry, we are able to provide knowledge, necessary supports, and educate you to derive the most matching solution that fulfill all your requirements. Our consistency in providing premium solution can ensure the most successful far beyond your expectation.​
Your consultant for Hight-speed and Automation packaging needs​
We are a trading company for packaging machine and equipment. We provide a premium quality machines and professional after sales services to our clients. Our machines are originally manufactured in Europe,such as, Rovema from Germany, Imeco from Italy , Aranow from Spain and Raumak from Brazil. Our client are mainly in Foods & Beverages (F&B) industry, such as rice, flour, sugar, coffee, snack, corn flake, animal food, fruit juice and jelly.​
Your consultant for
Hight-speed and Automation packaging needs​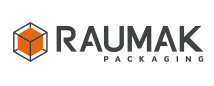 The 28th International Processing and Packaging Exhibition for Asia.Come meet us at ProPak Asia 2020
ประโยชน์ 7 ข้อของอุตสาหกรรมบรรจุภัณฑ์
หลายคนอาจคิดว่าระบบอัตโนมัติหมายถึง กระบวนการปฏิบัติงานที่ใช้โปรแกรมอัตโนมัติเท่านั้น แต่จริง ๆ แล้ว หนึ่งในสาเหตุใหญ่ที่หลายธุรกิจเลือกใช้ระบบอัตโนมัติก็คือ เพื่อควบคุมรายจ่ายไม่ให้เพิ่มขึ้น พร้อมประหยัดต้นทุนให้มากที่สุด เทคโนโลยีไม่ได้ลดการจ้างงาน